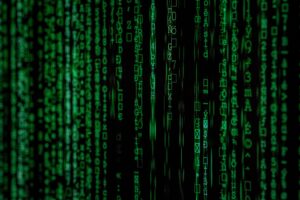 To excel in today's highly competitive global economy, businesses need to think beyond geographical boundaries. The key to breaching these boundaries is Global Network Services (GNS), a telecommunication system that mostly uses cloud computing technology to connect businesses with stakeholders worldwide. Selecting the right GNS provider can be tricky if you don't know what to look for.
Here are some factors to consider while choosing a global network service provider.
A Strong Global Network
Issues such as latency and jitters affect the quality of communication and hamper productivity. That's why it is crucial to choose a global network service provider with a substantial global reach. With a robust global network, you could reduce long-haul data transmissions, and experience better-sounding calls with fewer dropped packets.
Full-Spectrum Support
Each business has a different level of complexity and network requirements. Some companies prefer a pure cloud model, while others opt for a combination of different models. An ideal GNS provider listens to your needs and provides a deployment model that works best for you.
Connection to the Top Cloud Service Providers
When network providers have partnerships with leading cloud service providers, they can offer seamless global network service. A provider co-located in the world's top data centers can easily connect to any cloud service provider by simply adding another connection to the network. Choose a GNS provider who could help your enterprise reduce downtime and maintain the industry-standard uptime rating of 99.999%.
SD-WAN Integration
A good global network service provider doesn't just offer a strong network; they equip you with the ability to intelligently route and control traffic through software-defined wide-area networking (SD-WAN). SD-WAN is a reliable, scalable, and effective solution designed that can help you optimize your global network.
Multi-Layer Network Security
A data breach can severely damage an enterprise, so it's essential to choose a provider who offers maximum protection to your data while it's in transit. To ensure a consistent, secure cloud environment, work with a network provider who has fully managed, multilayered security in place. They also have to comply with industry-specific standards such as HIPAA and PCI.
A good global network service provider will ensure secure, reliable, high-performance connectivity to all business locations. If you are looking for expert help, contact us.