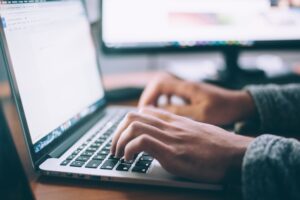 The innovations in cloud computing and network management have changed the way organizations operate. Cloud-managed hotspots or networking allow business owners to manage WiFi and network infrastructure over the cloud through a pay-as-you-go, on-demand model. Read on to know more about the benefits of cloud-managed hotspots.
Simplified Network Management
Cloud-managed hotspots simplify the management of dynamic networking needs through a central interface and one-click self-servicing options. They allow business owners to install, configure, diagnose, and manage networks from a central location. Troubleshooting issues is also easier with a cloud-managed hotspot.
On-Demand Scalability
Increasing your networking capabilities is so much easier with a cloud-managed hotspot. The major advantage of cloud-based technology is the scalability it provides to users. These wireless access points come configured, which means businesses can expand their network as per their requirements. With a cloud-managed hotspot in place, you could grow your network as your business grows without spending money on expensive hardware.
Enhanced Security
Most companies prefer cloud-managed solutions for their sophisticated security frameworks. Cloud-managed hotspots are automatically updated with the latest security patches and latest firmware, making your business more secure than the ones using conventional wireless access points.
Cost-Efficiency
Cloud-managed solutions work on a subscription basis, allowing small/medium-sized and enterprise businesses to reduce capital expenditures without compromising network security. These hotspots are more cost-effective than purchasing hardware or deploying on-premise solutions.
Easy Backup and Real-Time Alerts
Cloud-based hotspots store your network configurations in the cloud and notify you during downtime. With cloud-based solutions, you don't have to worry about spending time and energy on building a network management and monitoring solution.
Analytics and Reporting
Cloud solutions help you monitor your business round the clock, gather analytics about network usage, get updates on security threats, and offer valuable insight that can assist you in decision-making.
Cloud-managed hotspots can help you optimize your operations and streamline your business. If you need expert help in finding a solution that'll suit your business. Contact Create Connections. We are here to help you.